How I Learned to Stop Worrying and Love the Green Pass
Che dati contiene la "Certificazione verde Covid-19", detta Green Pass, corrispondente alla versione italiana dell'EU Digital COVID Certificate?
Il certificato ci viene consegnato tramite un QR Code, contenente i dati relativi alla vaccinazione ricevuta, il nostro nome e cognome, e la nostra data di nascita, informazioni che sono codificate secondo le specifiche tecniche dell'eHealth Network pubblicate dalla Commissione Europea, e firmate digitalmente per garantirne l'integrità e l'autenticità.
Seguendo le specifiche tecniche, ho implementato un semplice Proof Of Concept per poter leggere le informazioni codificate nel QR Code: eHealthDecoder.
Il software è rilasciato con licenza Open Source, liberamente scaricabile e modificabile, e il suo scopo è puramente didattico.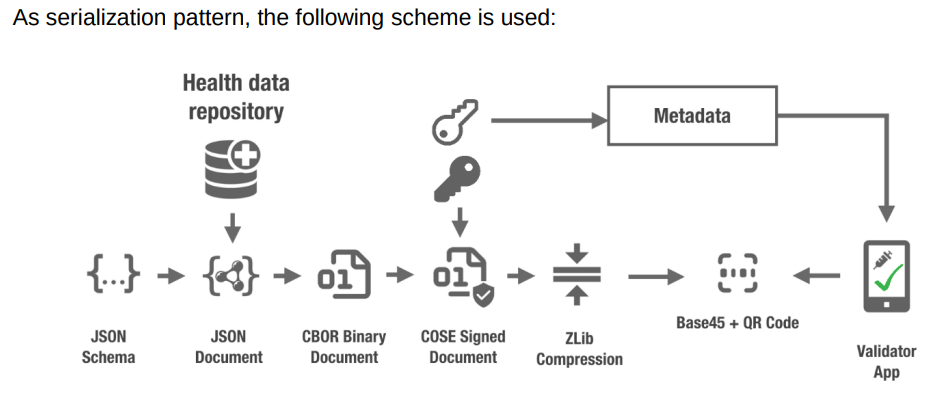 Il certificato non contiene altri dati oltre a quelli dichiarati dalla Commissione Europea, non c'è quindi alcun rischio a mostrarlo in aeroporto, ad esempio, poiché le compagnie conoscono già il vostro nome, cognome e data di nascita dal momento in cui avete acquistato il biglietto.
Per quanto riguarda la condivisione indiscriminata sui social, dipende dalla propria sensibilità.
Siate consapevoli della perdita totale di controllo su tutto ciò che pubblicate, che sia il QR Code del vaccino o la foto di vostro figlio che gioca in spiaggia.
Vaccinatevi.